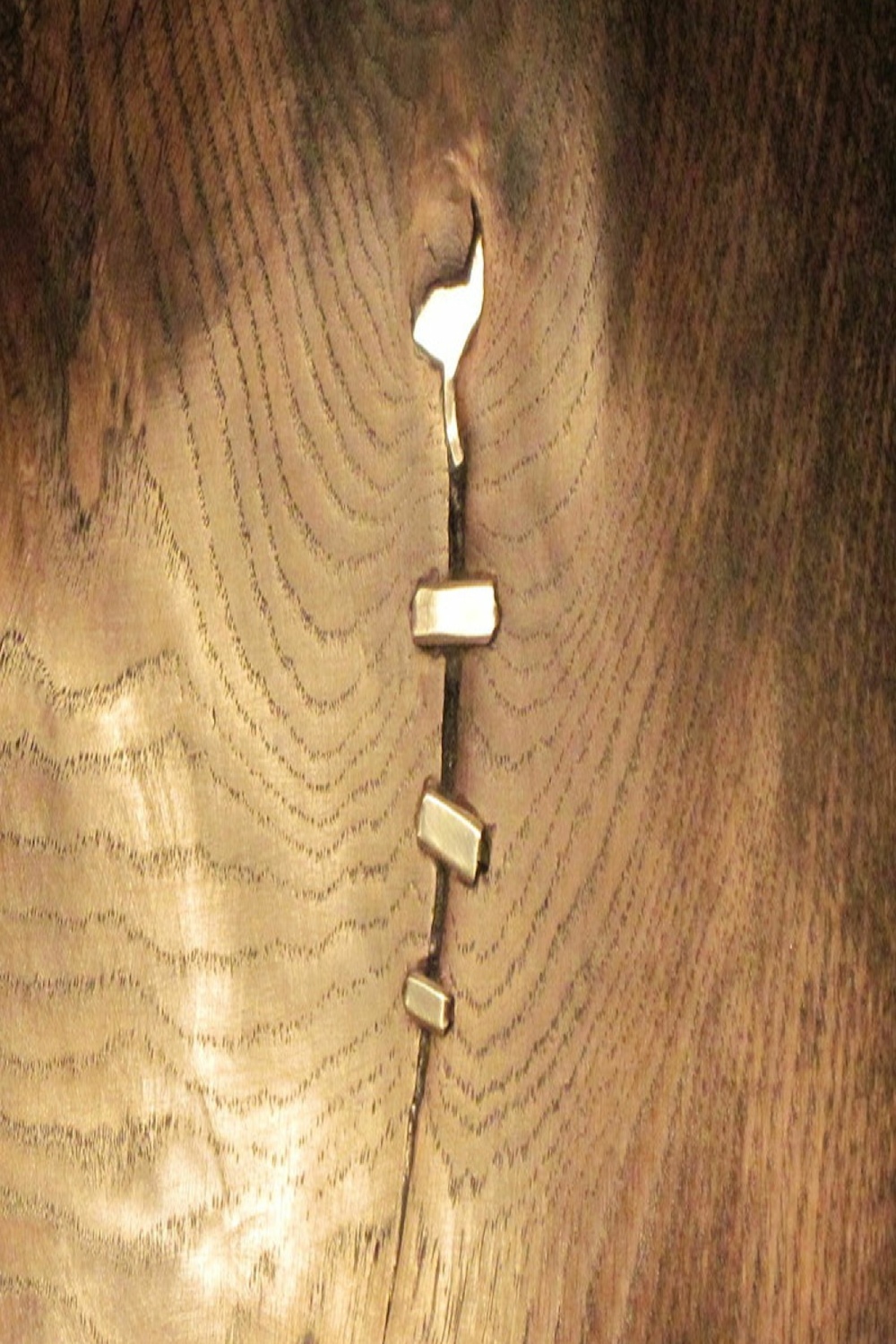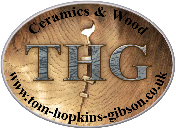 Tom's work in both wood and ceramics is highly influenced by his first love,wood. He makes wooden vessels of various sizes in green Scottish hardwoods, using green timber which allows the drying work to twist, contort and split in ways not always foreseen letting the timber dictate the form. Tom has studied ancient wooden drinking cups like mazers and quaichs, and bowls recovered from sunken ships and peat bogs that often show signs of splitting and distorting. These artefacts are often repaired using metal rivets and fastenings making something that might be seen as imperfect a thing of beauty and worth.
His current wooden pieces often have inclusions of hallmarked Scottish silver, his own take on an antique tradition.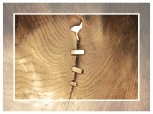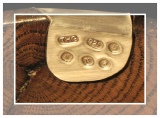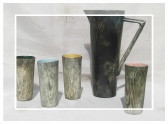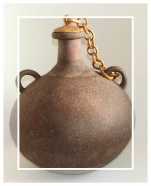 Tom also makes large hand built bowls and calabashes in stoneware that he hand decorates with designs abstracted from the patterns he sees in the grain of wood.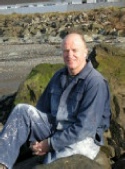 "My fascination with the form and texture of wood is evident in my work; replicating wood is not my goal it is the starting point that takes me from the wood turning lathe to the plaster cast, to hand building and back to the lathe in an association of ideas that informs and educates as it evolves.
The memory of the living timber is evident in all my ceramic pieces, from the small rice bowls, to the calabashes, to the large sculptural pieces, all are abstracted from this same source. The biggest forms require thicker more textural glaze reminiscent of ancient trees, whereas the smaller pieces require lighter handling to accentuate the fine grain. The work I produce has many applications, from the large organic forms that would sit well in a conservatory, hotel foyer or garden to the small rice bowls that would fit into any domestic setting."

In November 2011 Tom travelled to America for the Philadelphia Museum of Art Craft Show.
He showcased some porcelain bowls and a large collection of his wooden vessels (most of which sold, but can still be seen in the "Wooden Forms" section).
Tom was delighted and honoured to win the Best International Maker rosette and looks forward to hopefully visiting some American shows again in the near future.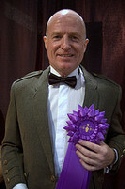 In 2011 Tom took part in Libertys' Open day which invited people to present their wares to the chief buyers . They were very impressed with his work and after a visit to his studio, placed a substantial order, which led to repeat orders - quite an achievement given that it was just under a year since his change of career.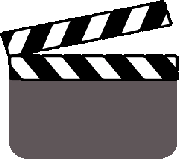 A short video of Tom in action
Tom's porcelain pieces are made using wooden formers, the resulting pieces showing clearly where they come from but become something different in the firing process, the fragility of the timber being "fossilised" in the kiln.
Preparing the order
for Libertys
The new collection of large scale wooden forms created from native Scottish timber by Thomas Hopkins Gibson is destined for SOFA Chicago where Tom will be attending this November as part of the contingent headed by Craft Scotland.
Using green timber exclusively from Dumfries House Estate Auchinleck* with hallmarked Scottish silver inclusions he hopes to add to the success he has already achieved in the American market.
*Dumfries House Estate Auchinleck - Designed in the 1750s by the Adam Brothers, and saved for the nation in 2007 by HRH Prince Charles, Dumfries House has an unrivalled collection of furniture by Thomas Chippendale, Alexander Peter, Francis Brodie, and William Mathie.